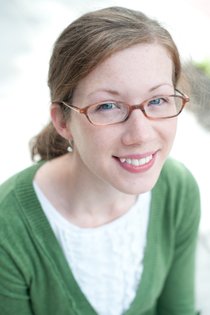 Ami Olson

315-434-8889 Ext: 335
Ami Olson joined Eagle Newspapers in spring 2008 as the editor of the Camillus Advocate and Solvay-Geddes Express. From there, she became editor of a new weekly, the Eagle Observer, covering the Camillus, Jordan-Elbridge and Marcellus communities.
In July 2010, Ami helped bring a sharp new focus and fresh voice to The Eagle, the flagship urban weekly of Eagle Newspapers. Covering the city of Syracuse, she regularly writes about business and development, municipal government, arts and culture, and generally interesting and under-reported issues.
Ami earned a bachelor's degree from Utica College of Syracuse University and was named runner-up Rookie Reporter of the Year in 2009 by the New York Press Association. She has also won NYPA and Syracuse Press Club awards for her column, front-page design, and in-depth and investigative reporting.

Recent Stories

Seven different roasters were marketing their beans in the Salt City, and the Near West Side, East Side, Eastwood, Downtown and North Side neighborhoods all boast their own roasteries (more than one, in some areas), each with their own personalities and defining characteristics.
List of public events happening in and around the Syracuse area to mark the 10-year anniversary of the Sept. 11 terrorist attacks in New York City and Washington, D.C.