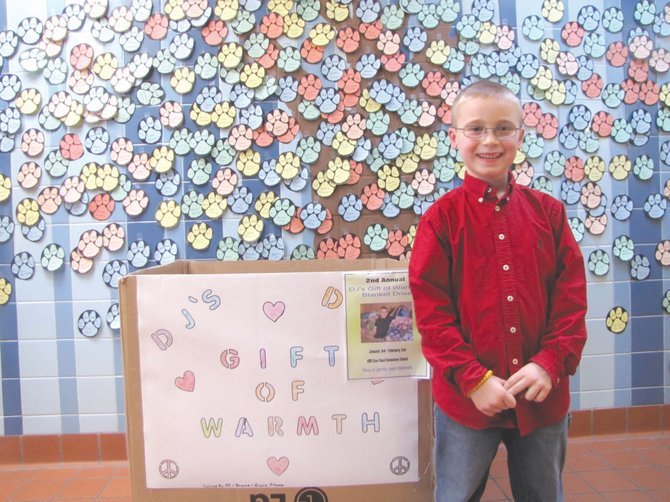 DJ Villnave, of Clay, is collecting blankets for the Rescue Mission. This is the third year the 9-year-old has conducted the blanket drive. Here, he stands beside the drop box at KWS Bear Road Elementary, where he is a fourth-grader.
Stories this photo appears in:

Two years ago, Damon "DJ" Villnave saw a news broadcast that would change his life. "It was before the holidays [two years ago]. The Rescue Mission had a van going around and they were showing all the homeless people and people out on the streets having frostbite because last winter, unlike this year, it was so cold," said mom Sara Villnave. "So he was very serious, and he was very upset, and he said, 'They can't be cold. I don't want anyone to be cold.' Then he decided, 'Everybody needs a blanket,' because when he's cold, he gets a blanket." So DJ, a fourth-grader at Karl W. Saile Bear Road Elementary in North Syracuse, decided to organize a blanket drive for the men at the Rescue Mission.