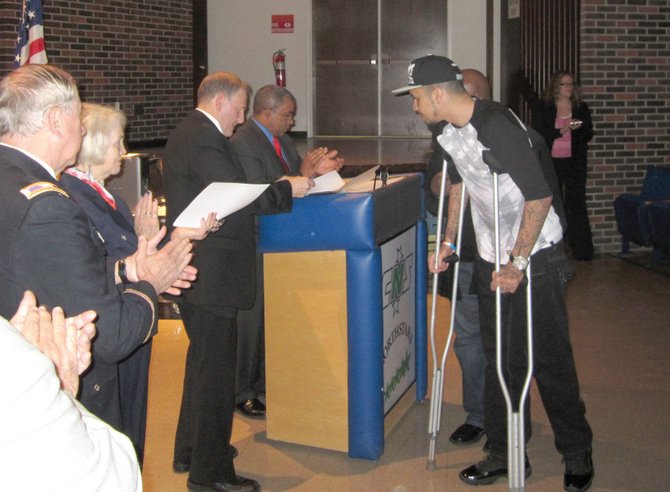 Kyle Francis receives his certificate of appreciation for his military service. Francis was wounded in 2010 in Marja, Afghanistan, and, during his recovery, was diagnosed with ALS.
Stories this photo appears in:

A lone voice called out in the Cicero-North Syracuse auditorium on the evening of Nov. 16. It was deep and respectful. "Semper Fi, brother!" Kyle Francis had just painstakingly made his way up the aisle on crutches to receive his certificate of appreciation from the North Syracuse Central School District. He was among 166 Cicero-North Syracuse graduates who were the inaugural induction into the district's Military Honor Roll.