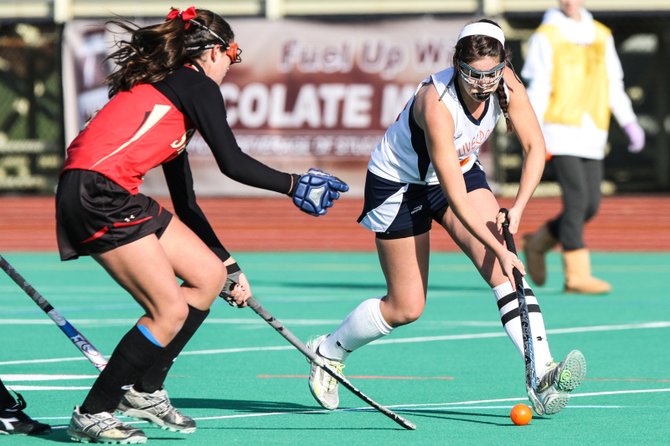 Liverpool senior midfielder Emily Burns (15) tries to work around a Sachem East defender in Sunday's Class AA state final at Bragman Stadium. The Warriors lost, 3-0, to the Flaming Arrows, who won its second consecutive state title.

Stories this photo appears in:

Sachem East defends title, tops Warriors 3-0
Rising from the depths of an 0-2 start and uncertainty that lingered throughout the autumn, the Liverpool field hockey team reached the first state Class A championship game in the program's history. However, the Warriors could not go all the way as undefeated, defending champion Sachem East prevailed 3-0 in Sunday afternoon's title game at Bragman Stadium.