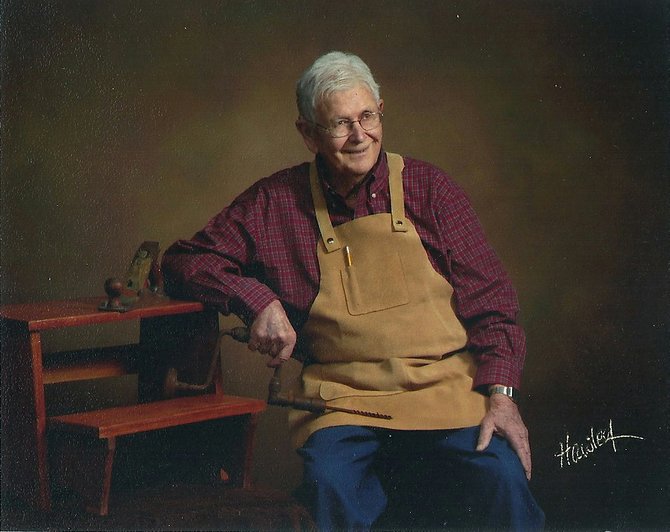 Earl Butterfield, now 97, was the 49th supervisor of the town of Clay. He is a lifelong town resident.
Stories this photo appears in:

Earl Butterfield, our 49th supervisor, served in 1970 and 1971. I was fortunate to catch him in town to learn of his present life. At 97, he celebrated his birthday here and was headed to California for a reunion of the remaining members of the Jolly Rogers 90th Bomber group, which served in WWII, to celebrate his birthday again with them. Colonel Rogers was their commanding officer.