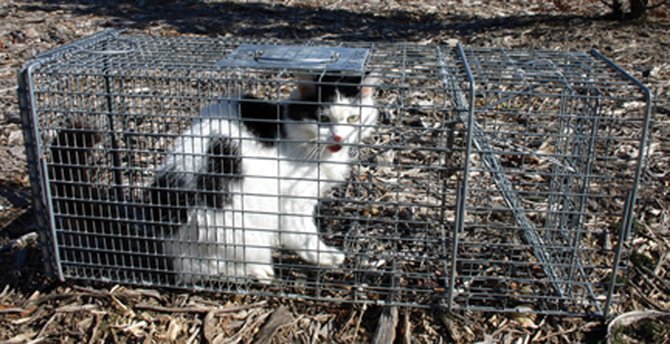 Salina's cat law is being challenged in court by the Animal Alliance of Greater Syracuse as well as two town residents. The plaintiffs charge that the law is unconstitutional.
Stories this photo appears in:

The Animal Alliance of Greater Syracuse and two residents of the town of Salina are suing the town on the grounds that its controversial cat law is unconstitutional. The suit was filed in New York State Supreme Court Monday, March 26, in advance of a town board meeting during which the board was scheduled to make a decision on a proposed moratorium on a provision of the law pertaining to caretakers of feral cat colonies. The moratorium has now been tabled to give town attorney Robert Ventre time to examine the suit.