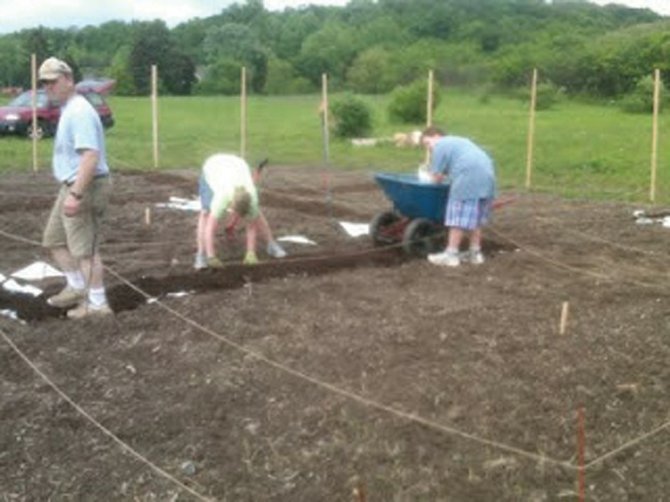 Community members work in the Community Growth Project gardens in Camillus last year. This spring and summer, the Cafe @ 407 in Liverpool will also have a plot in the garden.
Stories this photo appears in:

same as the one outlined above — and raise funds for its goals. "Ophelia's Place's vision is our vision," said café manager Dan Hamon. "We provide space in the café for community to build. We strive to provide a relationship with our local community through good coffee, healthy and delicious meals and desserts, local musicians and artists, and to provide a place to represent and share the people, products and produce that are grown locally. With every cup of coffee and biscotti, with every bowl of soup, you are supporting Ophelia's Place and their vision, as well as supporting and nurturing the community and people around you." Part of the way the café supports and nurtures its customers is by providing a full, healthy menu chock full of locally grown produce, grains and other foodstuffs.