Catherine "Kate" Shanahan Slocum, 93, passed away Tuesday, April 15, 2014, at her home. Born in Brewerton to the late John and Bridget O'Donnell Shanahan, she was predeceased by her siblings, Maurice Shanahan, Agnes Dougherty and William Shanahan. She graduated ...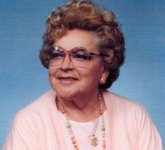 Pearl Louise Taylor Zollo, 86, passed away Friday, April 11, 2014, at James Square. She was a native of Kahnawake, Canada and lived in Liverpool most of her life. She retired from General Electric microchip quality control in 1989 after ...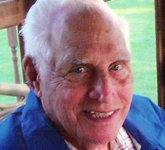 Robert A. "Bob" Herrick, 82, formerly of Cicero passed away on Sunday, April 13, 2014, after a long illness. The son of Alfred R. and Ellen M. Herrick, he was born in Rotterdam, N.Y. and lived in Cicero, for most ...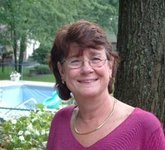 Leslie J. Ludington Kelly, 67, of North Syracuse, passed away Monday, April 14, 2014, at her home. She was born in Baltimore to the late George and Jean Ludington and was raised in Wheaton MD. She lived in Philadelphia and ...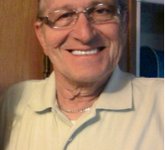 Eugene W. "Gene" Comins, 76 of Liverpool passed away Tuesday, April 8, 2014, at Crouse Hospital. He was born in Camden, N.Y., the son of the late Wallace and Anna (Clark) Comins. At the age of 15, Gene came to ...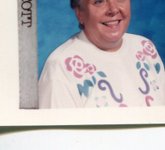 Patricia M. (Norman) Westcott, 80, of Liverpool, passed away Thursday, April 10, 2014, at ElderWood Health Care at Birchwood. She was born in Altamont, N.Y., where she was raised and attended high school. She continued her education graduating from the ...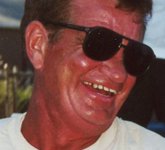 Richard E. Rawlins, 67, of North Syracuse, passed away on Wednesday, April 9, 2014, at home. Richard retired from Bristol Myers Squib and was a Marine Corps reserve veteran. He was predeceased by his parents Harold and Jean Rawlins and ...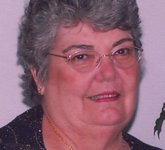 Gail D. Shearer, 78, longtime resident of Liverpool, passed away peacefully Monday, April 7, 2014, at home. Gail was an avid bowler, golfer and loved casinos. She was a retired school bus driver from Liverpool Central School District and maintained ...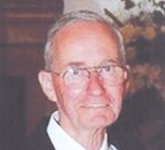 Steve Johnson, 77, of Liverpool, passed away Friday, April 4, 2014, at Upstate after a long battle with Alzheimer's Disease with his loving family by his side. He was born in Dover, NH, and had lived in Liverpool for 39 ...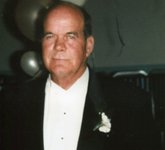 John J. Capenos, 70 of Pennellville, passed away on Saturday, April 5, 2014, at home surrounded by his family. He was born Aug. 19, 1943 in Pittsburg, PA. John received a bachelor's degree in business management from Youngstown State University ...
James Thomas Elson, 74, formerly of Central Square passed away Saturday, March 29 at Loretto. He was a former volunteer fireman in Central Square. He was a Marine Corps veteran serving from 1958-1961. Always an accountant, he retired from Bradley ...
Dean A. Tyo, 63, of Cicero, passed away peacefully Tuesday, April 8, 2014 at Crouse Hospital. He was born on Oct. 12, 1950, in Massena, N.Y., to Augustus and Susan. Dean graduated from Oswego State and worked for Honeywell International ...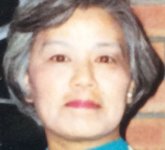 Yoshiko Cregg, 73, of North Syracuse, died Wednesday, April 2, 2014, in Oneida. Yoshiko was born and raised in Tokyo, Japan before moving to the United States in 1976. She worked at the Tokyo Hilton Hotel as a receptionist due ...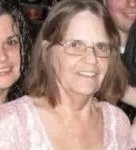 Katie McNamara, 66, of Liverpool, departed this earth March 27, 2014, on an adventure to the pearly gates to meet up with her siblings and parents. Katie was born in Saranac Lake, and was employed for many years as a ...
Georgene Springman Smith, 86, died Tuesday, April 1, 2014, at Crouse Hospital, Syracuse. Born Jan. 17, 1928, in Alton, Illinois, she graduated from Marquette High School. She was employed for more than 20 years by Laubach Literacy International in Syracuse, ...