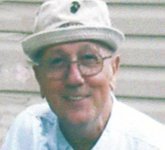 William C. "Woody" Schwartz, 80, of Liverpool, passed away on Wednesday, Oct. 22, 2014. A native of Newburgh, he was a life resident of the Syracuse area. He retired in 1991 from New Process Gear after 13 years service. He ...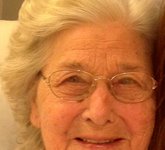 Marian Ruth Cortez, 96, a 50-year resident of Bayside, N.Y., who moved to Syracuse at age 86, died Wednesday, Oct. 22, 2014, at a local adult home. She retired as a hairdresser at the Manhattan Lord and Taylor after 35 ...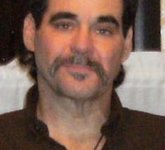 Stephen R. Dickquist, 60, of Brewerton, passed away Monday, Oct. 20, 2014, at St. Joseph's Hospital with his daughter by his side. Stephen resided in Central New York most of his life and attended North Syracuse Schools. He was a ...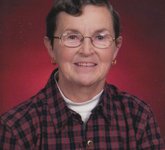 Josephine C. Murray, 72, of Pennellville, passed away peacefully on Wednesday, Oct. 22, 2014, at Elderwood at Liverpool. Josephine was born in Colton, N.Y., and was a life resident of Pennellville. She worked as an election inspector for the Oswego ...
Gail (McSweeney) Hagenmayer, 79 of Liverpool, went to be with the Lord on Wednesday, Oct. 22, 2014, at home surrounded by family. Gail was extremely proud of her Irish heritage and growing up in Rosedale, Queens, N.Y. She came to ...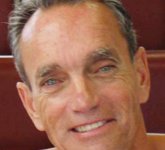 Frank Connors passed away unexpectedly surrounded by those he loved the most on Sunday, Oct. 19, 2014, in Syracuse. He will be remembered and loved forever by his five children, four grandchildren and his life partner, Kathleen. A private family ...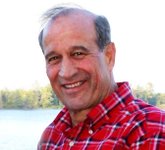 Robert J. "Flapper" Hall, 66, of Central Square, passed away on Saturday, Oct. 18, 2104. Born in Fulton and raised in Oswego, he was a U.S. Air Force veteran and retired from Nine Mile Point Nuclear Station. A standout athlete, ...
A former Liverpool resident, Master Sergeant Harry M. Durkin, United States Army (Ret.) passed away at the age of 80 years old. He was born to Harry and Catherine Durkin in 1934 in Syracuse, New York. After High School he ...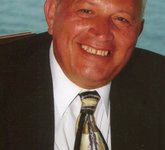 Joseph Greco, 66, of Liverpool, passed away Sunday, Oct. 12, 2014. Joe was born to Catarina and Giovanni Greco on Nov. 26, 1947 and immigrated from Campobello di Mazara, Sicily, along with his brothers to the Syracuse area in 1964. ...
Ronald E. Sell, of Cazenovia, formerly of Liverpool, passed away at home on Thursday, Oct. 16, 2014. He was born on Nov. 28, 1934 in Reading, PA, to John and Ethel Sell. Ronald graduated from Franklin and Marshall College in ...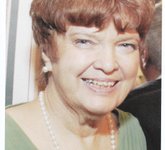 Ruth R. Dewey, 69, of Liverpool, passed away unexpectedly on Wednesday, Oct. 8, 2014, in San Juan, Puerto Rico. She was born in Lebanon, Ind. to Murray and Geneva Keltner. Ruth was a retired employee of Syracuse University where she ...
Rose Genthner Ryan, 96, passed away Saturday, Oct. 11, 2014, at The Centers at St. Camillus, Syracuse. Born in Johnson City, N.Y., she formerly lived in Johnson City, Clarence and Baldwinsville. Rose was an avid golfer and creative country painter. ...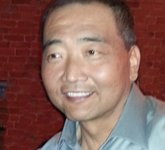 Edward P. Ross, 53, was born in Seoul, South Korea, on June 3, 1961, and passed away in Syracuse on Oct. 14, 2014. He was one of the first Korean adoptees in New York state. Following the Korean War, his ...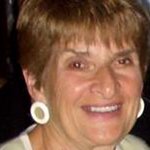 Sheila M. Farnett, 75, of Boca Raton, FL, passed away on Sunday, Aug. 17, 2014, with her family by her side. Sheila was born in Brooklyn, N.Y., on Jan. 27, 1939, to Essie and Leo Brunner, and was predeceased by ...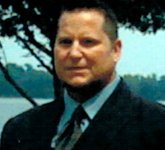 Wayne Anthony Galutz, 47, of Clay, passed away Tuesday, Oct. 7, 2014, at his home after a courageous battle with cancer. He was an Army Paratrooper who served with the 82nd Airborne during Operation Just Cause during the crisis in ...