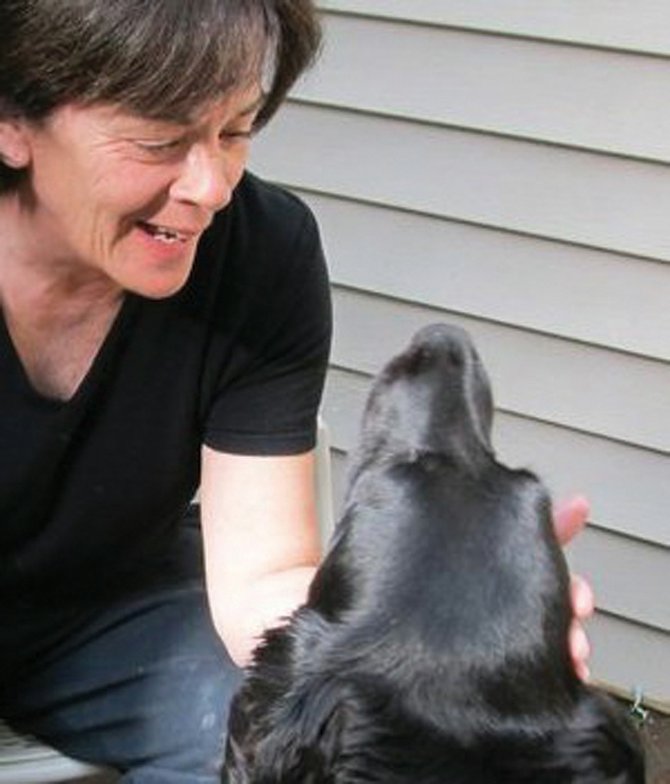 Liverpool — Marybeth Sorendo is an artist who weaves her personal ethic into her work.

Six years ago, Sorendo lived in Eastwood. As is the case for many who are moved to create, her art was not a full-time endeavor. She studied painting as a graduate student and later worked in ceramics and mixed media, but she had, as we say, a day job. She also has a partner in her life — her beloved flat coat retriever, Mojo. It occurred to her as she and Mojo engaged in their daily constitutionals, that there was so much beauty discarded by folks. On garbage day the streets of Eastwood were lined with what would become Sorendo's new medium.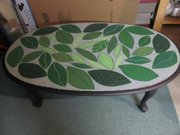 "All these things that people were throwing out in this disposable society, to me said recycle, rejuvenate, renew and rejoice!" Sorendo said.
She began collecting the pieces others tossed and turned litter into, not only the canvas for her paint, but the bones of what would be rebuilt furniture.

Sorendo began, then, a new phase in her creative life. She created Whatever Works: Handpainted Furniture and Accessories, mostly crafted from the pieces she found on the streets, but eventually Sorendo mined for treasure at garage sales and lumber stores. Now a resident of Clay, she works out of the basement in her home, often with Mojo at her feet.

Sorendo loves, in particular, working with furniture that is broken. Does she, can she replace broken legs? Yes. But more often she crafts a layered base for a table, each level on a base, each new feature the opportunity to add texture and a range of color and pattern. She is part painter, part carpenter.
"This work is the perfect expression," Sorendo said. "Getting absorbed by a piece I am working on is similar to being engulfed in a really good novel… it's a safe place to be."
(Continued on Next Page)
Prev Next
Vote on this Story by clicking on the Icon