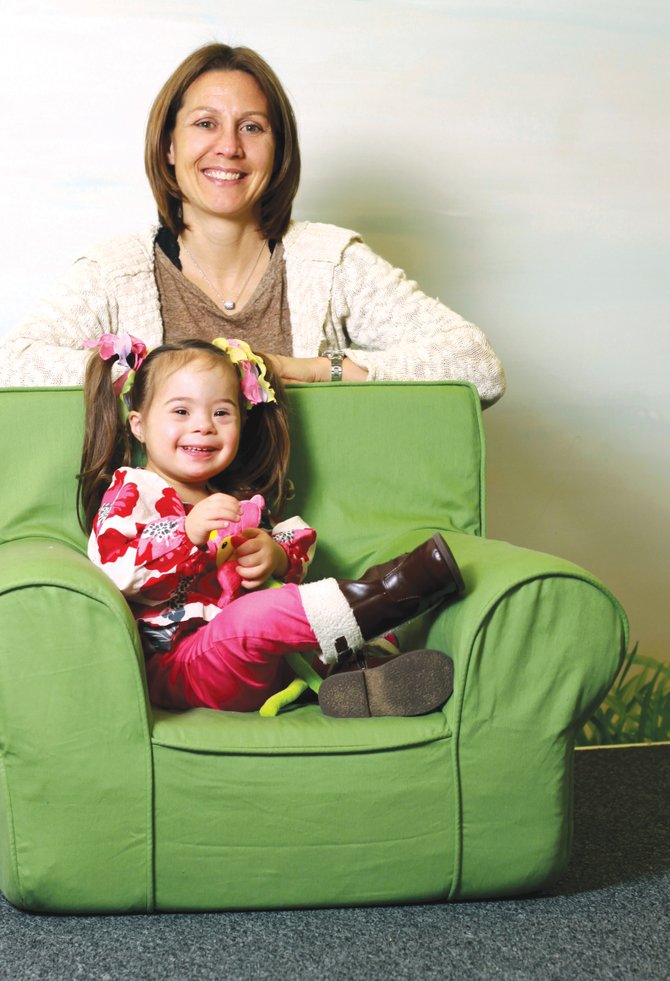 Cicero — Ally Donofrio learned the importance of patience when her daughter Addison was diagnosed with Down syndrome.
She wasn't expecting the news and part of her was scared of what the chromosomal condition entailed.
What would having Down syndrome mean for Addison's future? What kind of help would Addison need? What kind of changes would her family have to make?
"I want the best for her and I want the best for every child with Down syndrome," Ally said.
The journey hasn't been easy. At the age of four months, Addison had to undergo open-heart surgery. Ally had to wait patiently as her daughter came through the operation, her maternal side overwhelmed and worried. Addison pulled through, though the operation ultimately delayed her speech.
Watching her little girl today, Ally has realized that despite this and other delays,
Addison is just like every other child.
"Addison is going to do everything my son Erik is doing, just on a different timeline," she said. That is the only difference between her and other children. Some people don't realize this, and there is often a stigma attached to Down syndrome.
Many times, people who haven't had first-hand experience with the condition don't know how to react to those who have it. It is for that reason that Ally sought a way to promote awareness about Down syndrome and to stimulate Addison's learning.
As a fitness buff, Ally originally envisioned a fitness center that would be available for people of all ages, including children with Down syndrome. By doing a little research, Ally came across Gigi's Playhouse, a center for children with Down syndrome. The original playhouse was started in a suburb of Chicago by a mother named Nancy Gianni, whose daughter has Down syndrome.
The more Ally learned about the organization, the more she fell in love. Ally wanted to start a center where all age groups could go for their needs. Gigi's Playhouse was perfect.
(Continued on Next Page)
Prev Next
Vote on this Story by clicking on the Icon