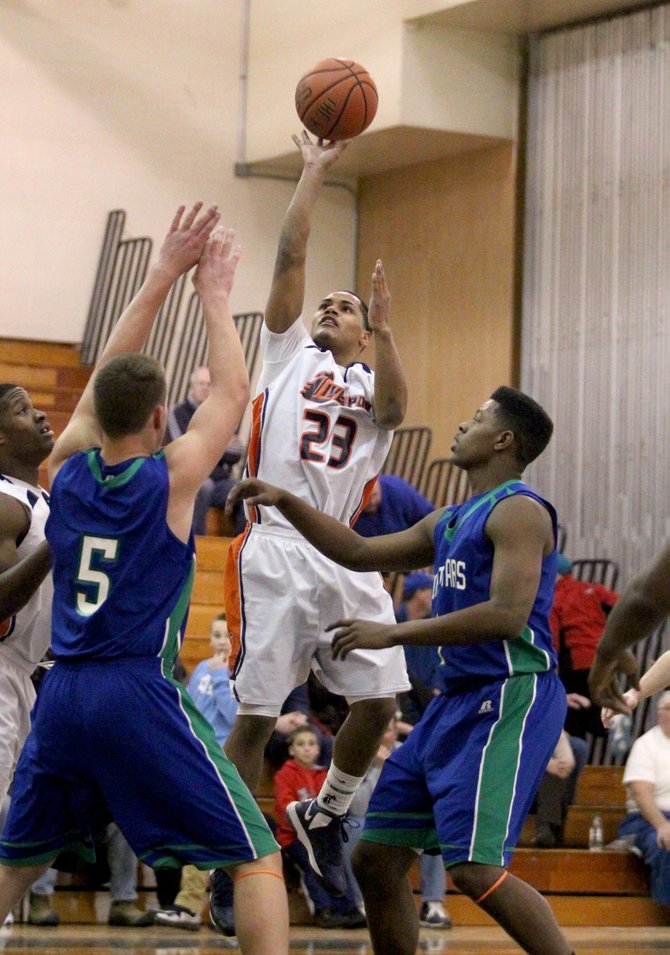 Liverpool — Coming off two tough losses to start the new calendar year, Liverpool boys basketball coach Matt Jacob wanted to see his players come out aggressively at home against Cicero-North Syracuse on Friday night.
Jacob got his wish. as the Warriors ran the Northstars off their court in a 78-64 win to improve to 6-3 on the season as C-NS, who lost a tight 74-71 decision to Henninger earlier in the week, fell to 6-6.
"Our mental approach was to keep attacking. That's when we're good," said Jacob. "When we attack and we go from inside out we're a very good basketball team, tough to beat."
Liverpool's swarming defense held C-NS to just 13 points in the fourth quarter, extending a nine-point lead to 76-60 and putting it out of the Northstars' reach.
This, for C-NS, was particularly disappointing, since it wanted payback for a 67-62 loss to Liverpool in the Dec. 28 finals of its own holiday tournament. Exactly three weeks later, the Warriors would get them again.
Caleb Taylor paced the Warriors with 20 points. Senior guards Jeff Edwards and Mike Russo were close behind with 18 and 15 points, respectively.
Both Edwards and Russo contributed key 3-pointers as Liverpool began the fourth quarter with an 11-2 run. Edwards finished the night with four 3-pointers.
"I came out to attack early, and once I got my jumper going, I was hot," said Edwards. "All week in practice we pushed each other, and it paid off in the end."
C-NS coach John Haas had nothing but praise for his opponents.
"They (Liverpool) shot the lights out," said Haas. "They must have shot 55-60 percent from the field tonight. Sometimes they put five guards out there and create a lot of pressure. Tonight they played tougher and harder than we did."
(Continued on Next Page)
Prev Next
Vote on this Story by clicking on the Icon