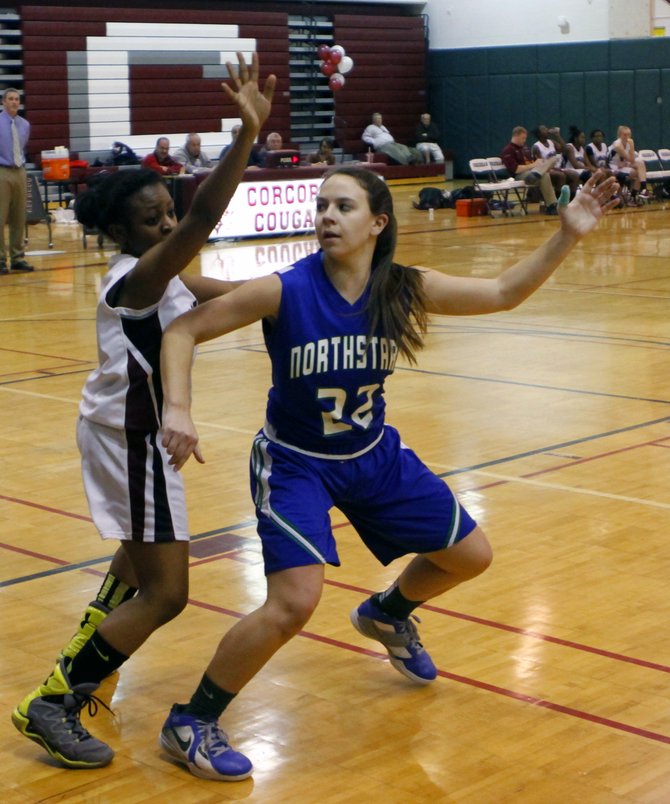 Often times the Cicero-North Syracuse girls basketball team's full-court press results in immediate turnovers - a steal in the backcourt, then an easy layup, then repeat at will.
But in its regular-season finale against Corcoran on Tuesday night, the Northstars pressure didn't bludgeon the Cougars guards. Rather, it eroded the offensive fluency of the CNYCL American division champions, forcing disjointed sets, bad shots and turnovers in the half-court.
The result was a 63-28 C-NS victory — the Northstars' 12th straight win and 12th by 35 or more points this season.
"(The press is) kind of a staple of a couple of our really good athletes," C-NS head coach Eric Smith said. "They can chase and make life difficult. Any time you can disrupt the other team and not let them do what they want to do it's beneficial."
Senior guard Sarah Bowles was at the heart of that disruption for the Northstars (15-3, 11-0). Forcing turnovers and running the fast break, Bowles finished with 20 points and carried the aggressive tone for C-NS throughout the game.
Elizabeth Milles added 12 points, while Cara Gannett, Abbey Timpano and Samantha Roberts pitched in six points apiece.
The Northstars held Corcoran (12-5, 9-2) to a season-low 28 points and just 10 in the second half. They now head into the Section III Class AA playoffs having won its last four games by an average margin of 45.3 points.
"We've always been a very goal-oriented team over the past several years," Smith said. "We talk about that. We talk about the process and not just the end result. Winning and losing isn't what we look at. We look at how we play and how we get to that point."
C-NS didn't get this win from super shooting, and Smith was happy about that, watching as his team struggled to connect from outside the paint. The 63 points marked their lowest scoring output since a 56-38 victory over Nottingham on Jan. 28.
(Continued on Next Page)
Prev Next
Vote on this Story by clicking on the Icon