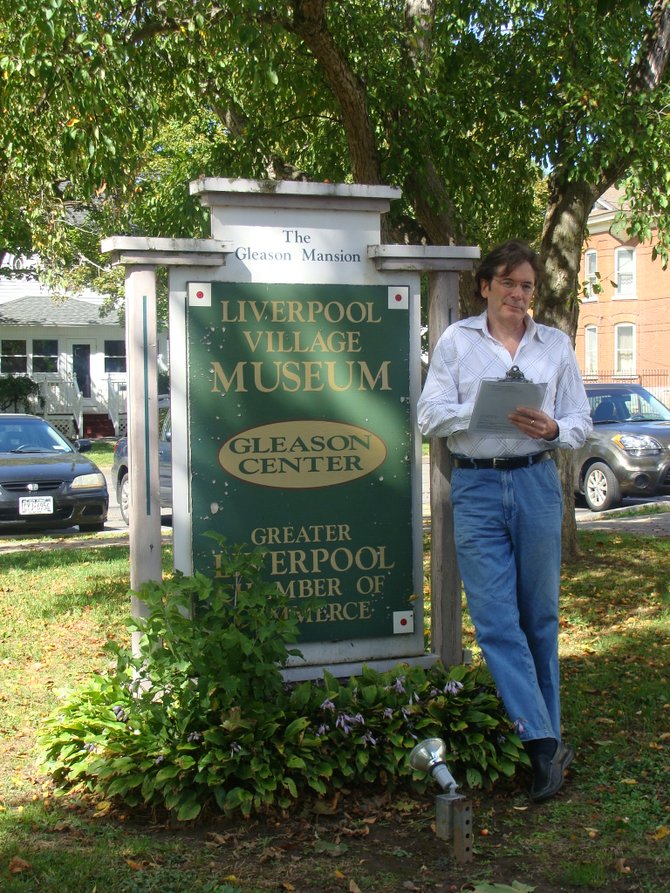 Liverpool — You can meet the most interesting folks here in Liverpool, and they don't even have to be alive.
The Onondaga Historical Association is preparing its 13th annual Ghostwalk, and the spirits will be summoned right here in the village of Liverpool. The walks will take place on Friday, Sept. 28, Saturday, Sept.29, Friday, Oct. 5 and Saturday, Oct. 6. While the evening tours are scheduled for 6 p.m., on Saturday, Oct. 6, an afternoon tour commences at 2 p.m.
"If you're up for this kind of spirited entertainment and you enjoy local history, this is sure to be an event you will remember long after it's over," said OHA Educational Coordinator Scott Peal, who wrote the scripts for performers involved.
An eerie twist on "live" theatre, this autumnal village stroll will start at the Liverpool First United Methodist Church, the church with the purple doors, at 604 Oswego Street, entering through the back doors. There is ample parking available right behind the church. After signing in, participants will follow their leader as a handful of stories spring to life before their eyes.
Tour-goers will visit about a half dozen different locations throughout the village's business and residential districts. There you'll meet restless specters from the 17th to 20th centuries.
"The stories you will hear are all based on truth, encompassing humor, tragedy and adventure," said Peal, an experienced historical recreator.
In researching this month's Ghostwalk script, Peal consulted with Liverpool village historian Dorianne Guitierrez, who, he added, provided a wealth of information needed to make the scripts both personal and realistic.
Peal was reluctant to divulge too much information prior to the Ghostwalk, fearing it would "spoil the fun and take away from the first-hand accounts," but he was willing to admit that the ornate Italianate Gleason Mansion, situated on the corner of Sycamore and Second streets in Liverpool, would figure prominently in the stroll through the village's colorful past. The Gleason Mansion, current home to the Liverpool Village Museum and Chamber of Commerce, was once where hometown boy Lucius Gleason (1819-1893) hung his hat, after amassing a fortune as one of this area's early capitalists.
(Continued on Next Page)
Prev Next
Vote on this Story by clicking on the Icon