Salina — Carrie Roseamelia, a resident of Galeville, was unanimously elected chairwoman of the Town of Salina Democratic Committee on Sept. 18, at the Comfort Inn on Buckley Road. She replaced outgoing Chairman Robert Judd, a union official who lives in Mattydale.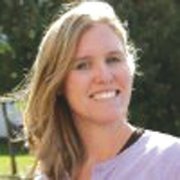 A social science researcher in the Department of Family Medicine at SUNY Upstate Medical University, Roseamelia ran an unsuccessful campaign last year for the 4th Ward town council seat. She previously served town Democrats as the committee's secretary.
There are more than 6,800 registered Democrats in Salina as compared to 6,400 Republicans and more than 5,000 not enrolled in any political party.
"Our goal," Roseamelia said, "is to search for, train and elect quality people to public office. The Democrats regularly offer a full slate of choices for voters, and my job is to maintain these efforts."
At its annual restructuring meeting on Sept. 18, the party's town committee elected Roseamelia as chairwoman; Carol Sinesi as vice chairwoman; Patrick Foster as secretary; and Christopher Shepherd was re-elected as treasurer. Each of the four ran unopposed.
Foster and Roseamelia have been politically active for a several years. Carol Sinesi is new to the party leadership while Shepherd has overseen the committee's finances for many years.
"Carol brings a host of fresh ideas to community engagement and fundraising," Roseamelia said. "And Chris Shepherd has served as committee treasurer for a long time, and we're so fortunate to have his expertise and experience to guide us."
Roseamelia will focus specifically on creating opportunities for women.
"I'm personally invested in recruiting and training more women to serve as community leaders," she told the Star-Review.
The new Democratic chairwoman lives in the Galeville neighborhood with her husband, Tony, and sons Nicolas and Owen. She earned a Ph.D. at Syracuse University's Department of Sociology and, before accepting her present position at SUNY Upstate, she worked for Le Moyne College and for the non-profit Center for Community Alternatives.
(Continued on Next Page)
Prev Next
Vote on this Story by clicking on the Icon