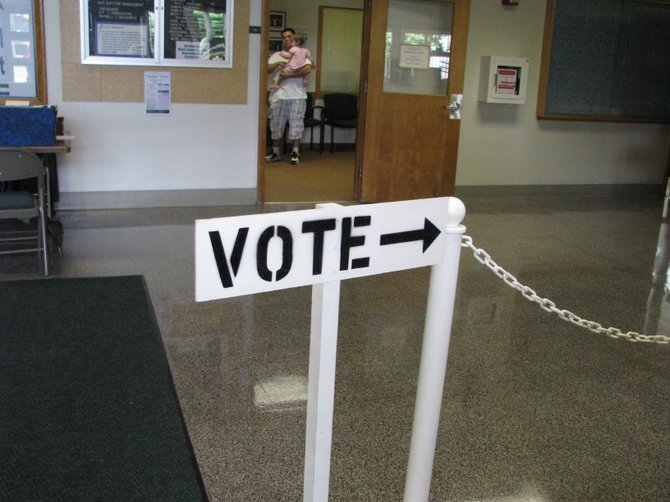 Voters in Liverpool and North Syracuse overwhelmingly passed school budgets on Tuesday, May 15.
In Liverpool, the $129 million budget passed by a margin of 1,546 to 675. The ballot also contained a proposition to purchase six 66-passenger buses, a small bus with a wheelchair station and air conditioning, a 30-passenger bus with air conditioning and a cargo/box truck at a total cost of $1,053,759. That proposition, Proposition No. 2, was approved by a vote of 1,402 to 595.
Liverpool had three candidates running for three seats on the board of education. Patricia DeBona-Rosier received 1,651 votes, Stephen DiMarco received 1,635 votes and Richard Pento received 1,622 votes.
Also in Liverpool, voters approved the Liverpool Public Library's $3.6 million budget by a margin of 1,613 to 547. Incumbent trustees Joseph Spado (1,345 votes) and Timothy Dodge (1,094 votes) held onto their seats, while challenger Karen Ingeman (1,077 votes) lost her bid.
North Syracuse, meanwhile, saw a record voter turnout, with 4,676 residents heading to the polls. Of those, 2,913 cast their ballots in favor of the budget, and 1,675 voted against. Voters also approved the purchase of new buses by a margin of 2,897 to 1,615.
Part of the North Syracuse school district also voted on the Salina Free Library's budget; that was approved by a vote of 134 to 84.
Four candidates ran for three seats on the board of education members. Robert Crabtree received 3,387 votes; Michael Donofrio received 3,272; George Harrington received 3,132; and Simon Stearns received 1,346.
For more on this story, see the May 22 edition of the Star-Review.
Vote on this Story by clicking on the Icon