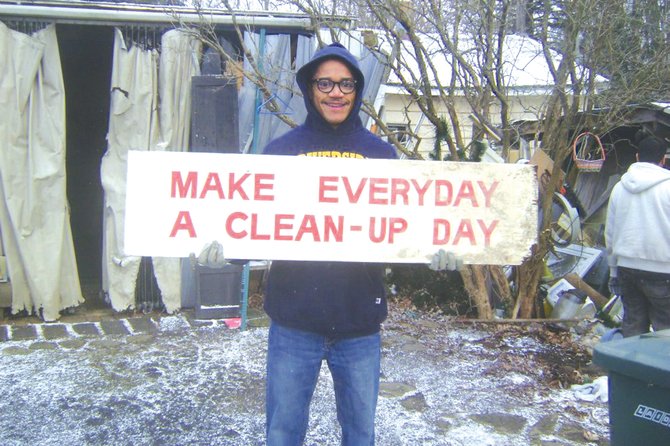 Liverpool — Lots of people spend their weekends cleaning their homes.
But how many spend their weekends cleaning other people's homes?
That's the task undertaken by Operation Northern Comfort, a Liverpool-based nonprofit that provides labor, donations and support to anyone in need throughout Central New York. According to the organization's mission statement, "Whether it is delivering donated furniture, painting a room or organizing a fundraiser, the volunteers at ONC will do whatever they can to help. Following the example of its sister organization, Operation Southern Comfort, Operation Northern Comfort has no paid staff and welcomes volunteers of all skill and experience level; no job is ever too small. ONC is geared toward one day reconstructing houses in the area."
Operation Northern Comfort is a project of St. Joseph the Worker Catholic Church in Liverpool. It's co-coordinated by Maria "Murph" Murphy of Binghamton and Matt Vanderwerken of Baldwinsville, with guidance from Norm Andrzejewski, who founded Operation Southern Comfort.
"Norm has been such an inspiration to us," Vanderwerken said. "He knew we wanted to do this on our own, but we didn't necessarily have any experience doing it. He said he had to start somewhere to. He's been a real mentor to us."
Murphy and Vanderwerken hope to have the same success with Operation Northern Comfort that Andrzejewski has had with his southern counterpart.
"It's really about people when they're here also recognizing the need within their own community," Murphy said. "It's very easy to see the need in third world countries or in places that were hit like New Orleans, but in terms of seeing it right in your own community, it's very important to be able to do this and be active in terms of doing something about it."
Recent projects have included the cleanup of a riverside home on Foster Road in Clay and cleaning out two apartments at the Skyline complex in Syracuse. The group also has a long-term relationship with Chadwick Residence and Christopher Communities in the city.
(Continued on Next Page)
Prev Next
Vote on this Story by clicking on the Icon