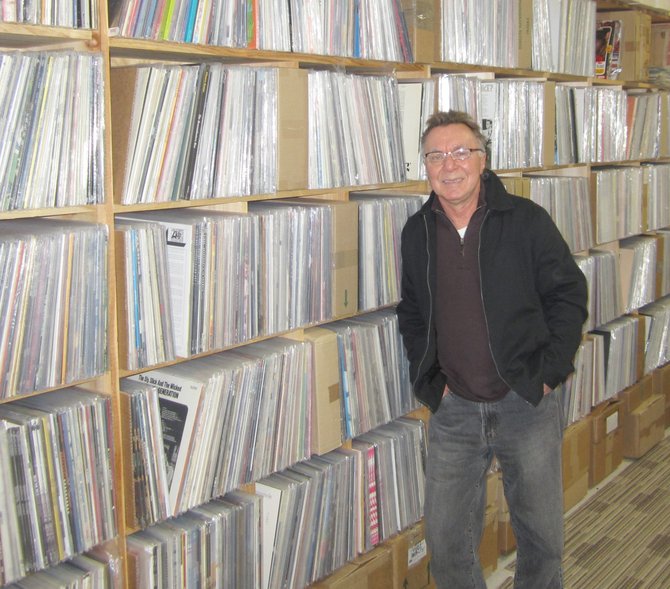 Mattydale — Vinyl records are making a powerful, if relatively small, comeback and one local businessman has been reaping the rewards from it. Jack Wolak's mail order and Internet outfit in Mattydale, called Rare Necessities, has seen a doubling of sales in recent years.
"We're definitely sending over 200 parcels a week now," he said. "For a long period of time, we were shipping about 5,000 to 6,000 parcels a year, but that has really changed."
A music medium that was once thought to have gone the way of the dinosaur, the LP is quickly gaining ground again. Although they only account for a little over one percent of all album sales, according to Nielsen Soundscan, vinyl album sales were up 36 percent in 2011 over 2010. Nielsen Soundscan is an entertainment industry system that tracks album sales.
"I don't think anybody thought there was going to be a vinyl market eight or nine years ago, but that whole thing has really turned around," Wolak said. "It's been five years in a row where the vinyl sales have increased. It's still a niche market, vinyl sales, but it does continue to increase."
Wolak has been a fan of vinyl all his life. From his early days as a child, he knew he wanted to be involved with music in some capacity. The 63-year old said his parents use to play Hank Williams, Buddy Holly and Elvis Presley on the radio around the house.
"That just sounded good to me," he said. "I just wanted to be involved with music some way. That's kind of how I got into it."
The music enthusiast, originally from Utica, graduated from a two-year school with a degree in advertising but went on to a broadcasting school in New York City. He became a DJ when he got out, but realized there was little money in it.
(Continued on Next Page)
Prev Next
Vote on this Story by clicking on the Icon