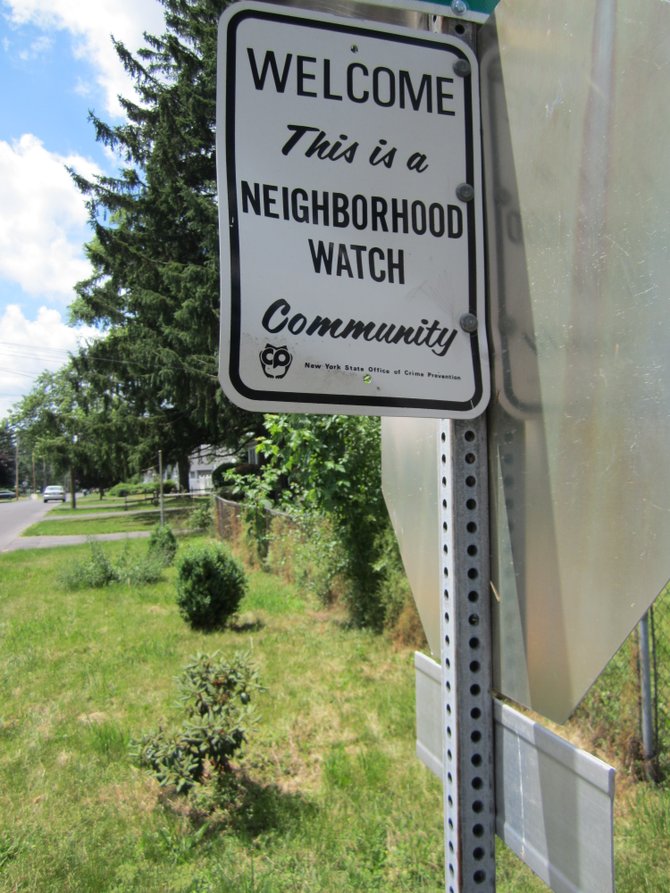 North Syracuse — The North Syracuse village police department is focusing on revitalization of the community's neighborhood watch program and securing the crosswalks on Main Street under the leadership of interim Chief William Peverly.
"I've already talked with the [village] board and advised them that we are interested in rejuvenating the neighborhood watch program," Peverly said. "They are looking forward to this occurring. They are very interested in not only what we're doing on this interim basis while I'm here but they're interested in truly expanding the concept of community policing and that's the type of person that they want to fill this position on a permanent basis."
The neighborhood watch is part of the village's reinvigorated efforts toward community policing. The department uses the neighborhood watch programs to keep the lines of communication open between the public and police. The public acts as a force multiplier for the department. The village can't afford to have an officer on every corner, Peverly said.
"Neighborhood watch prevents many crimes," Peverly said. "A criminal usually has the desire to commit a crime and then what they need is the opportunity to commit a crime. Neighborhood watch can eliminate or minimize the opportunity to commit a crime because there's extra eyes and ears in the community."
The work of the neighborhood watch should be limited to vigilance and communication with the police, and not direct confrontation of suspected criminals, Peverly advised.
The chief recognizes that getting the community behind a neighborhood watch program can be difficult. The village used to have a program but public support declined over the years with residents moving in and out. Peverly hopes to avoid this in the future by getting Russ Mitchell, the president of Neighborhood Watch of Central New York, on board to help.
"He's got a lot of groups around the community and he could do referrals to have some people come in and talk about the obstacles they've encountered and how they've overcome them," Peverly said. "There's a lot of avenues where we can proceed in not only generating it but sustaining it."
(Continued on Next Page)
Prev Next
Vote on this Story by clicking on the Icon