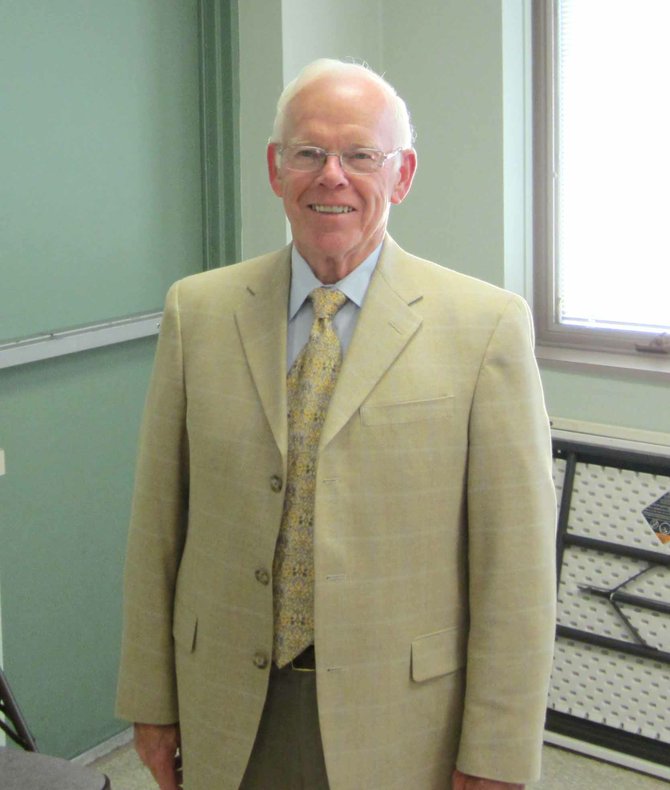 North Syracuse — The North Syracuse village board has appointed William Peverly as its interim police chief, replacing former Chief Thomas Connelly, who stepped down in May. The 70-year-old Taunton resident attended the June 14 board meeting where he was appointed.
Peverly has a broad range of experience in law enforcement. From 1964 to 1978, he worked as an officer of the Onondaga County Sheriff's Office. From 1978 to 1981, he worked in the Onondaga County Department of Corrections. He was the chief of police for East Syracuse from 1981 to 1996. In 1996, he moved to a higher position with the Onondaga County Sheriff's Office, acting as a deputy chief of civilian and administrative affairs.
Peverly will receive $37.50 an hour for his service of no more than 90 days. Included in his duties are the responsibilities of heading a board that will make recommendations to the mayor on the installation of a permanent police chief.
"I'm thrilled that you're here," Mayor Mark Atkinson told Peverly. "[You'll be] interacting with the community... and getting a flavor for what they want to see in a police chief."
"The resolution is for a maximum of three months, but I hope to conclude the process before then," Peverly said. "I've done this for other communities — doing assessments and audits of law enforcement agencies."
In addition to the appointment of the chief, the board dealt with other matters relating to the police department. It approved a four-year agreement with Teamsters 1149, which represents the department; the agreement runs from June 2012 to May 2016.
Atkinson was pleased with the results.
"I had some high priorities to meet," he said. "At the end of it all my high priority items were attained. I felt pretty good about the contract."
Among the main priorities were what he considered a modest 2.5 percent raise for the department over each of the next four years, a 7 percent pay-in by the department for the cost of its health insurance (previously the department paid nothing,) a reduction in the amount of sick leave sold back to the village by 50 percent and a reduction in military leave from 30 to 15 days.
(Continued on Next Page)
Prev Next
Vote on this Story by clicking on the Icon