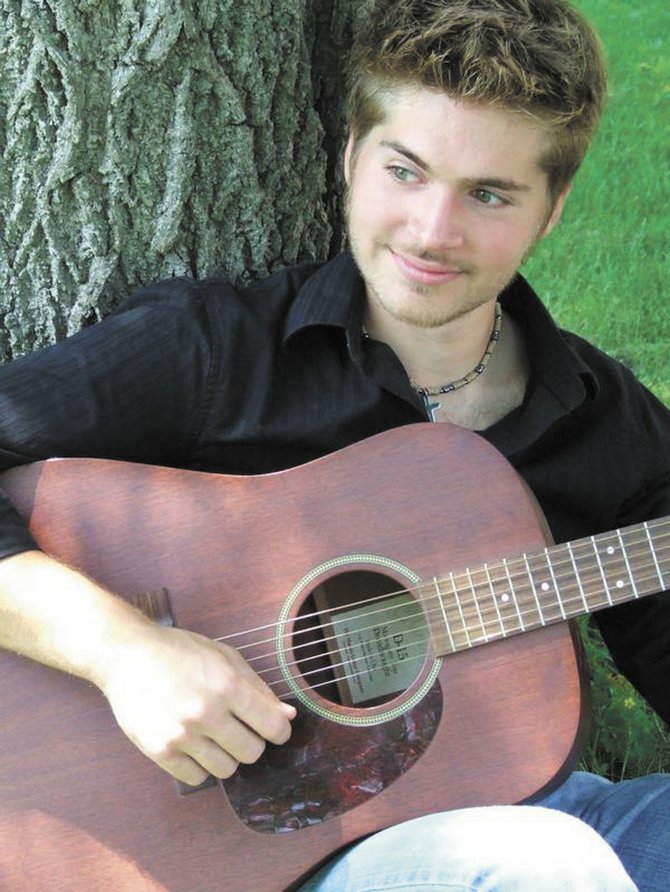 Liverpool — When you say "folk music," most people think of Woody Guthrie or Mother Maybelle Carter or Burl Ives, all of whom passed on years ago. Or else they think of ageless artists like Pete Seeger, Joan Baez or Bob Dylan.
But the fact is that folk music is being embraced by an eager cadre of young musicians who breathe new life into the time-worn forms.
Reviewing the 2011 Newport Folk Festival, Relix magazine wrote, "To see both young and seasoned musicians sharing a profound appreciation for the same type of music is nothing but uplifting."
Liverpool Public Library's Fifth Annual Folk Music Series celebrates The Youth Movement when it kicks off at 2 p.m. Sunday, Jan. 15, with 22-year-old banjo phenom Nick Piccininni in the Carman Community Room at the Liverpool Public Library, 310 Tulip St., Liverpool. Admission is free; 457-0310.
The Youth Movement continues Feb. 19 with Liverpool's own Boots N' Shorts, a "newgrass" trio featuring mandolinist Mike Mawhinney, bassist Aaron Chamberlain and guitarist Kevin Morel.
On March 18 brothers Andrew and Noah Van Norstrand will perform the kind of tunes that have earned them an enthusiastic following on the regional contra-dance circuit, delighting dancers with their high-energy performances and creative arrangements.
The series sponsored by the Friends of Liverpool Library concludes on April 22 with Salty Pink, a distaff duo from Ithaca showcasing the talents of banjo player Leah Houghtaling and bassist Amelia Sauter.
 The series' leadoff picker, Nick Piccininni, aptly embodies CNY's folk music Youth Movement. He began playing the five-string banjo at age 13. Besides banjo, Nick also plays guitar, bass, fiddle, mandolin and Dobro.
While the multi-instrumentalist from Vernon, is best known as a versatile picker, Nick also writes songs with titles such as "Only in My Mind" and "Pothole Blues."  Over the past several years Piccininni has emerged as one of Upstate New York's most impressive young musicians in any genre.
He's a former member of the bands Blue Lightnin' and Delaney Brothers Bluegrass. Nick has also performed with the Abrams Brothers from Kingston, Ontario, and can be seen on Country Music Television on the Abrams' video, "Viva la Vida."
When he opens the library's 2012 Folk Music Series on Sunday, Jan. 15, Nick will be accompanied by fiddler and mandolinist Joe Davoli, a Syracuse Area Music Award-winner.
Vote on this Story by clicking on the Icon