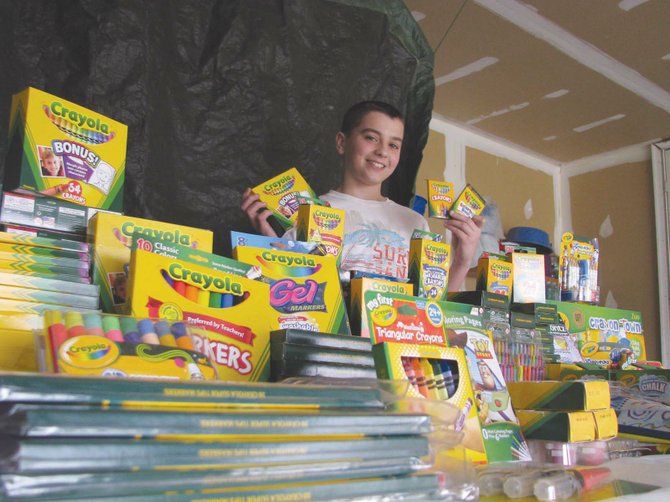 continued — At first, Ryan's expectations were relatively low.
"I didn't expect a lot," he said. "I didn't expect a lot until people started telling other people and we actually started getting a lot at a time. I thought people would give one to two boxes at a time. But they started giving me 15 or 16 at a time. I knew we were over 100 the first day."
Originally, Ryan intended to stop collecting on March 31. But when donations continued pouring in, he decided to keep collecting up until the fundraiser on April 21. He already has more than 320 boxes of crayons. Once he's collected them all, Ryan said he will be able to personally deliver them to Golisano Children's Hospital.
"I'm looking forward to that," Ryan said. "I bet they'll be like, 'whoa.' They'll be so excited."
While 500 boxes seems like a lot of crayons, Golisano will likely go through the boxes quickly; Terri Gilbert said the hospital, while it can wash and reuse some things like markers and paints, has to dispose of used crayons due to the risk of infection and the compromised immune systems of the patients.
"They can't share," Terri said. "If the four of them were in a room coloring, we couldn't give those crayons to someone else when they were done because of all the germs. So they go through a lot of Crayola products up there."
Ryan, Lauren and Mia would often spend time coloring with Bianca, so Ryan's efforts hit particularly close to home.
"He understands what it's like to go through it and what it means to need to have some fun and not think about why they're there," Terri said. "It takes their minds off it, not just the patients, but the kids that are with them. I'm really proud of him for doing this."
Vote on this Story by clicking on the Icon