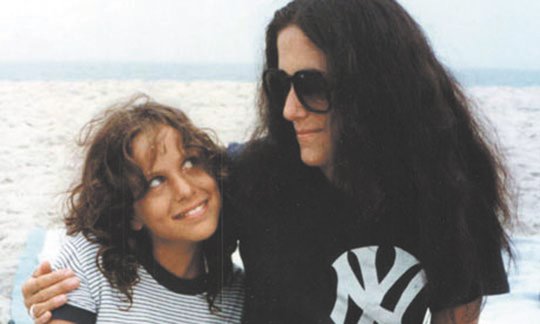 continued — After Langer's death, O'Connor became much more politically active. She is now a member of the steering committee for September 11 Families for Peaceful Tomorrows, a group of about 200 families of 9/11 victims that advocates for nonviolent resolution to conflict. She was a vocal opponent to the Bush administration and its politics, interviewed by such news agencies as MSNBC and the New York Times. O'Connor also served locally, acting as a member of the Liverpool school board and launching an unsuccessful campaign for the Onondaga County Legislature.
Despite all of this activity, O'Connor said she doesn't consider herself an activist, per se.
"In my mind, an activist is someone who, really, full-time, puts every single waking moment thinking, at least, about the issue," she said. "Because of my grief and my, I would say, fragile state, in some ways, I often, even at the height of [my feelings of], 'Oh, my God, we've got to address this,' I would retreat and just be with my family and say, 'Nope, it's someone else's problem today.' It's a matter of, I consider myself a vocal person, a writer, but an activist – I have never considered myself a true activist."
She also doubts she would have gotten as involved as she has if she didn't have such a personal connection to the events of 9/11, though she suspects she would have had some interest.
"I can't know," O'Connor said. "My guess is no. I mean, my guess is that I would have continued thinking about race, and it would have been complicated by the Islamophobia post-9/11, and I probably would have been engaged in that, and I probably would have also thinking about our civil liberties and the Constitution, because the concept of America was always very important to me. In fact, I remember teaching my students to be very aware of the creation of an ideology.
Vote on this Story by clicking on the Icon