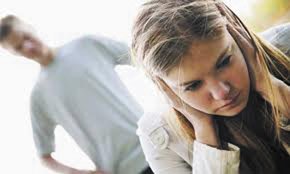 Liverpool — Nationwide, while the rate of violence in the LGBTQ community mirrors that of straight relationships, less than 25 percent of all victims report their abuse.
There are a number of reasons for that disparity, but largely, it's a lack of resources — lack of support from family and friends, fear of further isolation and a lack of specific LGBTQ services. If a victim has not admitted his or her sexuality, utilizing existing services (such as a shelter, attending support groups or calling a crisis line) can mean lying or hiding the gender of the batterer to be perceived as a heterosexual.  Or it can mean coming out, which is a major life decision. They may find that shelters are gender-specific, which makes it difficult for transgender or transsexual victims to find help.
Fortunately, here in Central New York, there are a fair number of resources available to those in the LGBTQ community who are subjected to abuse at the hands of their partners. Vera House's LGBTQ outreach coordinator, Tiffany Braley, said the issue is making people aware that those resources exist.
"At Vera House, we're open to anyone, no matter how they identify," Braley said. "We want to make the programs we have more accessible to the LGBTQ community. Part of that is changing the language that we use so that it's more gender-inclusive. We do have some materials that are more specific to LGBTQ relationships and the specific types of abuse to look for."
In many cases, the kinds of abuse suffered by those in LGBTQ relationships are the same as those in heterosexual relationships, but there are some behaviors that are more specific.
"If I haven't told my family or friends, my partner might threaten to out me. 'If you don't do this for me, I'll tell everyone about you,'" Braley said. "If I'm transgender, my partner may use homophobic slurs against me, or maybe they won't use the right gender pronouns. If I'm transitioning, they might withhold hormones from me. Those are some of the bigger pieces that are specific to the LGBTQ community."
(Continued on Next Page)
Prev Next
Vote on this Story by clicking on the Icon