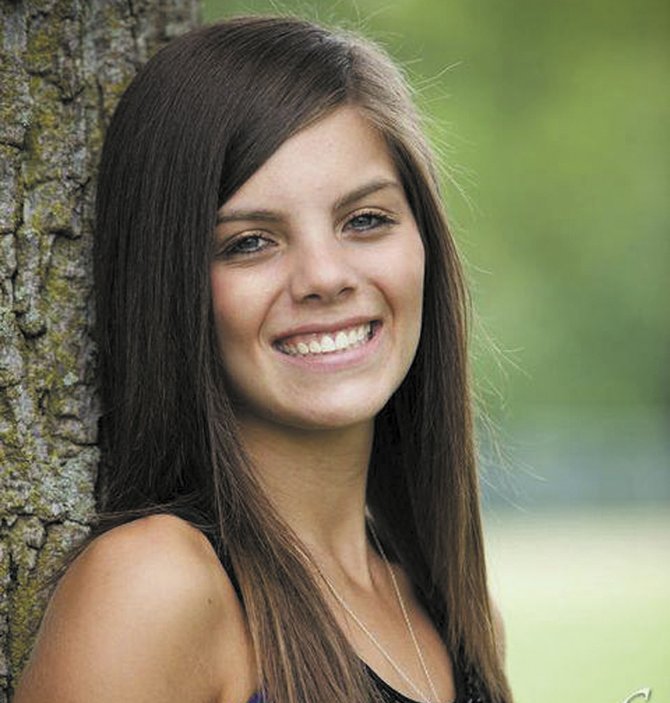 continued — Taylor spent time on the softball team during her tenure at C-NS, and she also participated in Yearbook Club. Her passion, however, was helping others.
"A perfect example: every day during lunch, she would eat in the special ed classroom and volunteer her time to work with the kids, not for any kind of volunteer hours, just because that's what she was all about." Bednarski said.
Not surprisingly, Bednarski said that, while Taylor wasn't certain of her future plans, she was leaning toward a career in education.
"The night of her accident, she was at Smith Road helping with their Christmas tree lighting," Bednarski said. "It wasn't even her school, but she was there to help. I was recalling having a conversation I'd had with another administrator, and Taylor was thanking the teacher she went with for the opportunity to be a part of it."
Bednarski said he couldn't make sense of the accident.
"It's just so sad, so tragic," he said. "Everyone loved her, anyone who was around her."
Meanwhile, friends and family have turned to Facebook to remember the girl they love and to support her family in their time of grief. At least two pages, "Pray for Tay" and "Memories for Taylor," have been established since Taylor's accident; both feature regular posts from Taylor's friends as well as strangers wishing to honor the young woman. It's meant a lot to her family, according to Margaret Deleo, Dan Fleming's cousin, who spoke on behalf of the Fleming family.
"We just want to express our appreciation for the love and support the community has shown," Deleo said. "It's so wonderful to see that Taylor was loved so much."
Deleo recalled Taylor as an incredibly vibrant, caring girl with a strong faith in God.
"My last memory of her is at some family function, a Christmas party or something," Deleo said. "We were leaving, and I just remember her coming up to me and hugging me goodbye. Her parents brought those girls up to be wonderful young ladies. I just remember her hugging me as I was leaving. My own children wouldn't do that, and I raised good children. She did. It meant so much, especially now. It's such a positive memory."
Vote on this Story by clicking on the Icon