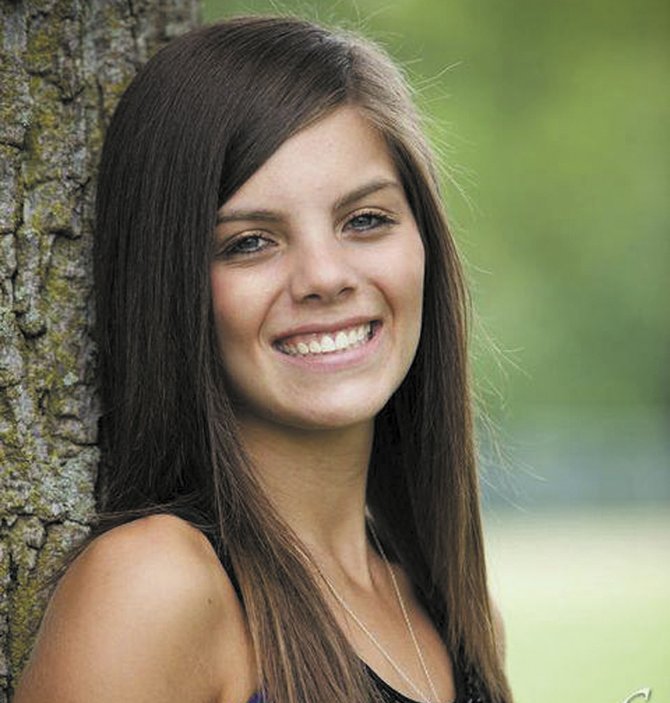 Cicero — Anyone you ask will tell you Taylor Fleming could light up a room just by walking into it.
But her light won't shine anymore.
Taylor, 17, died Sunday night when her family decided to remove her from life support so that her organs could be donated. Taylor was critically injured in a car accident Dec. 8 when her 2003 Dodge Neon was struck broadside by a 2000 Lincoln Continental driven by 45-year-old Timothy Williams of Phoenix. The Cicero-North Syracuse High School senior leaves behind her father Daniel, mother Michelle, four sisters, Kaliegh, Jordan, Schuyler and Reilley, and countless others who were touched by her during her all-too-brief life.
"She had such an impact on people," said Tim Bednarski, House 2 Principal at C-NS, on Monday after making the announcement that Taylor had succumbed to her injuries. "I think that's obvious today. The school is the worst I've ever seen it, here in this building or in any other building I've ever been in. From the students to the staff, everybody. It's not an exciting place to be right now. We have a room right now where 25 to 50 kids are sitting. Some of them are making posters for Taylor. Some are just writing their thoughts down. It's just so sad to see this happen, to see 16-, 17-, 18-year-old kids, a lot of them, it's the first time they've gone through something like this, seeing a person be taken."
Bednarski said he knew Taylor well because she was an outstanding member of the school community.
"It's hard to put her personality into words," he said. "Her presence just being around you made you feel good. She was a kind person with an infectious smile. She lights up the room when she comes in. She's genuinely kind. She's unique that way."
(Continued on Next Page)
Prev Next
Vote on this Story by clicking on the Icon