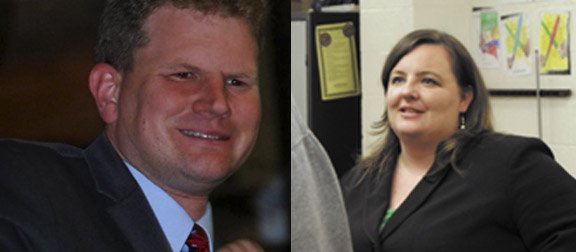 SYRACUSE — District lines for New York's 25th Congressional District will have changed by election day next year, but candidates have already declared their intent to join the race to be the district's next representative.
Results
2006: Jim Walsh, 3,417 more votes than Dan Maffei
2008: Dan Maffei, 37,158 more votes than Dale Sweetland
2010: Ann Marie Buerkle, 648 more votes than Dan Maffei
The sprawling district includes all of Onondaga and Wayne Counties, parts of Cayuga County and three towns in northeast Monroe County. Onondaga County remains the most Democrat-heavy of the areas, while the remainder of the district has leaned right, with voters predominantly voting Republican.
"The district has become much more evenly balanced in terms of party in recent years, due in part to demographic changes and in part due to the fact that it, like much of Upstate New York, has been moderate in its version of Republicanism," said Grant Reeher, a political science professor at Syracuse University.
The seat has been hotly-contested since 2006 when Democrat Dan Maffei first challenged Republican Jim Walsh, who held the seat for 16 years. Walsh won in 2006, but didn't run for re-election in 2008 when Maffei won over Republican Dale Sweetland. Maffie lost his bid for re-election by a sliver to Republican Ann Marie Buerkle in 2010 — 648 votes separated the two in a race that netted more than 208,000 votes.
With a year to go, the race is heating up quickly as two Democrats have come forward to challenge Buerkle.
Brianne Murphy, a 31-year-old attorney from Tipperary Hill, last week announced her run for Congress. Should the district lines lie similarly, she could be pitted in a primary against Maffei, who announced his rematch against Buerkle this summer.
Primary thoughts
"I didn't get in this race because of Dan Maffei. I got in this race because of central New York. He has run three times and lost twice, so I think he has a lot of challenges. I think Democrats in a primary are going to notice that. Voters are going to be excited to hear from someone new."
— Brianne Murphy
(Continued on Next Page)
Prev Next
Vote on this Story by clicking on the Icon