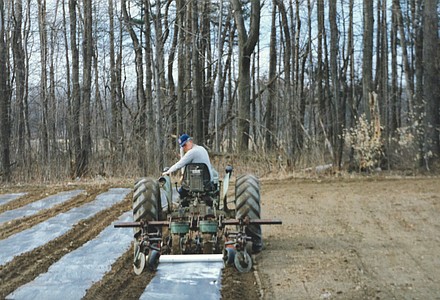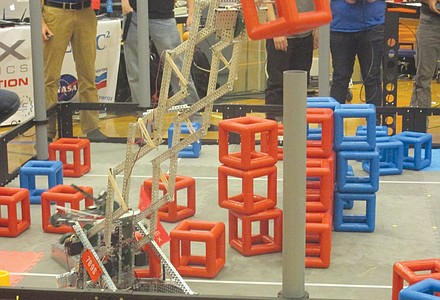 Mon

Tue

Wed

Thu

Fri

Latest stories
Last week, we saw many celebrations and ceremonies to honor our veterans and those currently serving in our military. I had the pleasure to participate in the Cicero American Legion's open house on Veterans Day and was honored to speak with many local veterans. They have done so much for us and deserve our respect and support.
Well, we've endured the first lake effect snowfall of the year. A few inches blanketed lawns and landscapes from Oswego to Ithaca after flakes began falling at noon Friday, Nov. 14, and continued on and off for a couple days. The unusual mid-day squall was offset by intermittent appearances of blue skies and sunshine, as though Mother Nature couldn't quite make up her mind.
Taxpayers in the town of Cicero will pay an additional $12.73 per $100,000 house in 2015, according to the budget passed by the town board by a vote of 4 to 1 Wednesday, Nov. 12. The $12,057,166 budget represents a $346,378 increase over 2014. It includes a 2.94 percent tax levy increase, which Supervisor Jessica Zambrano said is $107,000 above the tax cap. The board voted earlier this month to approve a local law to exceed the cap.
To the editor: Yet again the Cicero Town Board and supervisor have disappointed the people of Cicero. The so-called budget they passed with a 4 to 1 vote is merely a way for them to kick the can further down the road and delay the inevitable.

Carmen Emmi Sr., noted local farmer and real estate developer, died Oct. 31 at age 82. He was the co-founder of the family farm Emmi and Sons and co-owner of Syracuse Farm Supply. Along with his father, Antonio Emmi, and brother-in-law, Salvatore "Sam" Mangano, Carmen co-founded Emmi and Sons in the 1940s. Today, Emmi's has farm stands in Baldwinsville and Liverpool. The family farm is also a mainstay at the Central New York Regional Market.
To the editor: I wish to thank each of the voters of the 129th Assembly District for allowing me to continue to represent you in the New York State Assembly. Please know that I will return to Albany committed to working in a bi-partisan fashion to represent all of my constituents. My office remains open to hearing from you on any concerns, problems or issues you have with state government. I truly believe that New York State is on the right path to restoring economic viability to upstate New York and I will do my best to continue bringing resources back to our district that enhance the quality of life for all our residents. Again, thank you for electing me your assembly member.
A home at 107 Lake Drive owned by longtime Liverpool resident Estelle Linehan was inspected on Friday, Oct. 31, by village Codes Enforcement Officer Bill Reagan who found the house uninhabitable.

Liverpool High School welcomed 16 teams from 12 different school districts at its first VEX Robotics Competition, held Nov. 8 in the high school gym. Students — and their pre-built robots — competed in this year's "Skyrise" edition of the VEX competition.

Football Warriors fall in first sectional final since '98
In reality, the Section III Class AA football championship game, played between Liverpool and Henninger Sunday night at the Carrier Dome, was two games rolled into one outcome.
Starting Friday, Nov. 14, Central New Yorkers can visit Onondaga Lake Park and take in one of the biggest light shows in the Northeast. Lights on the Lake kicks off its 25th anniversary season next week. The event draws somewhere around 35,000 cars each year.

Onondaga County Comptroller Robert Antonacci has failed in his attempt to become the state's next comptroller. Antonacci, a Republican, earned 55,155 votes in Onondaga County to Democratic incumbent Tom DiNapoli's 66,602. Statewide, Antonacci said he earned more than a million and a half votes, setting a record for an Onondaga County candidate.
DeWitt Police Chief Gene Conway has beaten out Toby Shelley for the Onondaga County Sheriff's seat. Conway, who earned 66,569 votes to Shelley's 58,829, said he was honored to have been chosen by the people of Onondaga County.

Neither John DeFrancisco (R-Syracuse) nor Dave Valesky (D-Oneida) had an opponent this election season. The lack of opposition allowed both state senators to coast easily back to the state legislature, earning 65,967 and 35,515 votes, respectively.
Longtime Judge Brian DeJoseph will return to the New York State Supreme Court bench, having beaten Republican challenger Robert O'Leary by a margin of 76,907 votes to 46,540.