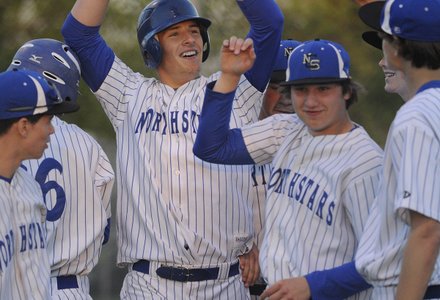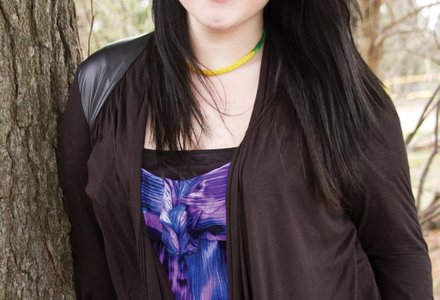 Sun

Mon

Tue

Wed

Thu

Latest stories
Before I even started kindergarten, my family lived in Liverpool on Salina Street in an upstairs apartment rented by Mary Landers and squeezed between two thriving businesses, Steve's tavern to the north and Irish Jack Murphy's auto repair shop to the south. Jack was a master mechanic, but I knew, even as a 5-year-old, that he was much more than that. Jack was a champion race-car driver! On May 2 at St. Joseph's Hospital, Jack crossed his final finish line. He was 85 years old.

C-NS secures Class AA baseball top seed
Vince Mallaro started it, Will Apps finished it, and in between the Cicero-North Syracuse baseball team got just what it needed to lock down the top seed for the upcoming Section III Class AA playoffs. More importantly, the Northstars showed, in its 3-2 victory over Baldwinsville Wednesday night at Gillette Field, that it could recover from a defeat and put together a big-time performance against a big-time opponent.
With winter in our rear view mirror, spring is in full bloom. During this time of year, I receive many calls regarding certain warm weather issues. I would like to take this opportunity to address these issues and give town of Salina residents a few pointers for weathering the transition to the warm months ahead. Each winter, our town highway employees spend a great deal of time plowing our roads. Our plow crews do a wonderful job every year, and we have had a few heavy snowfalls. Sometimes it is inevitable to find some areas where the plows may have damaged the road edge or the lawn. If you have plow damage on your property, please call the town highway department as soon as possible at 455-5525 to report the damage. Crews have already begun the repair process to correct the damages and will continue to do so throughout the spring.
This summer, kids who participate in Before and After School Child Care On Location (BASCOL) in Liverpool will have the opportunity to take part in the ultimate summer experience, regardless of their needs or ability. Thanks to the National Inclusion Project, which awarded BASCOL a $10,000 grant, the child care program will present "Let's All Play: Inclusion in Recreational Programs" at Long Branch Elementary as well as St. Ann's School in Syracuse.
North Syracuse will hold its budget and board of education vote Tuesday, May 21. Residents will vote for three BOE members; four candidates are running. The polling places are open from 6 a.m. to 9 p.m.; if you live north of Route 481, vote at Cicero Elementary on Route 31. Residents living south of Route 481 should vote at the district office, 5355 W. Taft Road, North Syracuse. The budget itself is $144 million. The estimated tax increase is 5.33 percent; the tax impact is about $23.10 per $100,000 of assessed value. The budget includes full-day kindergarten. The full budget can be found at nscsd.org. Read on for profiles of the candidates.
Liverpool will hold its budget and board of education vote Tuesday, May 21. The polling place, open from 6 a.m. to 9 p.m., is Liverpool High School, 4338 Wetzel Road, Liverpool. Voters will choose three representatives for BOE; three candidates are running. The budget itself is $135 million and represents a 4.71 percent increase over last year's budget. The tax levy increased by 5.2 percent; the tax impact is estimated at 4.2 percent. The full budget can be found at liverpool.k12.ny.us. Read on for profiles of the candidates running for BOE.
Citizens that have served our country in the military are deserving of, at the very least, recognition. To serve your country during perilous times is a great honor and a great sacrifice. The Oncenter War Memorial Arena is more than a place where the Syracuse Crunch play hockey, it is a living memorial to those that have served, and in some cases, those that have given their lives for our freedom. It is important to honor the individuals that have made the ultimate sacrifice.

The time it took Samantha McCarthy to walk from her seat to the front of the room after hearing her name called at the YMCA Youth and Government end-of-the-year banquet seemed to be a full 10 minutes. The chairs were placed very close together, and she didn't anticipate having to navigate through them. "They call out the alternates first, and I was sitting there thinking, 'You know, it would be really cool to be chosen,'" said McCarthy, a sophomore at Liverpool High School and participant in the North Area Family YMCA Youth and Government program. "And they were done with the alternates and I was like, 'OK, I'm not chosen. Whatever.' I don't know why I thought that." To McCarthy's surprise, her name was called. She had been selected to represent New York state at the YMCA Youth Conference on National Affairs, a national conference that will be held in North Carolina from June 29 to July 5. McCarthy, along with 20 other students from New York state, was selected after her performance at the statewide Youth and Government conference in Albany in March.
Former North Syracuse High School and Syracuse University star John Unger and his 1966-67 North Syracuse Northmen baseball teams, which won an eye-opening 43 straight games en route to back- to- back sectional championships, will be honored Friday, May 10 when Cicero-North Syracuse High School and the Northstar Baseball Booster Club hold their second annual Baseball Wall of Fame inductions at 6:30 p.m. at the Gillette Road Middle School varsity diamond.

Five years from now, the Syracuse skyline could look very different. Instead of an elevated highway heading into the city, the New York State Department of Transportation could construct an arterial boulevard. Or an underground tunnel. Or an iconic bridge. Truthfully, the DOT isn't sure yet what the new Interstate 81 will look like. They just know that something needs to be done to replace the existing structure. "Bridges are designed to last for a certain period of time," said Beau Duffy, public information officer for the NYS DOT. "The I-81 viaduct in Syracuse is reaching this point in time. Because repair and refurbishment of the bridge involves a significant investment, it makes sense, from a cost-benefit perspective, to look at potential alternatives for the future of the corridor."
Editors at Eagle Newspapers were honored for their work at two recent awards ceremonies that celebrate the best journalism in Central New York and statewide.
More than most civic groups, the Masons really respect and honor history. This weekend, the local lodge will celebrate some annals of its own. And as usual, the Masons will do it in style. The Liverpool-Syracuse Lodge No. 501 of Free & Accepted Masons will mark its 150th anniversary at 3 p.m. Saturday, May 11, by erecting a four-foot-tall obelisk monument in front of its building at 608 Oswego St., across from Johnson Park in the village. New York State Grand Master James Sullivan is expected to attend.

Warriors have easier time defeating Bees in 3-1 week
Just looking at the numbers, the Liverpool softball team has made up some ground on Cicero-North Syracuse – but has not yet caught up. In last Friday's battle at Gillette Field, the Warriors' pitching duo of Dana Nicoletti and Peyton Bellrose mostly contained the Northstars, but it still wasn't enough as Liverpool lost a 4-0 decision.
Last month, my buddy Joe Romano gifted me with a quart of homemade maple syrup made from sap from old maple trees growing right here in the village. Actually, the syrup blends drippings from Liverpool silver maples and sugar maples down in DeRuyer, where Joe has a camp and a sugar shack. Anyhow, what you need to know is that the syrup's sweet as sugar cane. A barely transparent chestnut brown, it pours evenly with consistency like soft honey. My pancakes never tasted so good! And it made me feel proud to know that this superlative confection comes from some of the same trees into which I'd carved my initials so many years ago.