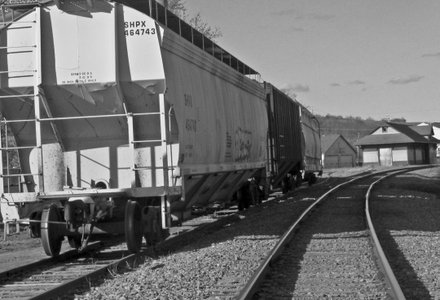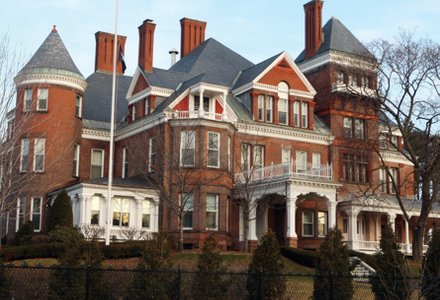 Sat

Sun

Mon

Tue

Wed

Latest stories
First Street is going to the dogs. And cats. But seriously, folks, a new business called Furrever Friends celebrated its grand opening Saturday, July 26, at the corner of First and Tulip streets. Owner Odean Dyer is anxious to meet your pets and improve their lives with healthy foods, cool accessories and professional groomings.

In our busy lives, it's sometimes easy to forget that we live in an area that is steeped in culture, history and beauty. From Central New York's participation in the Underground Railroad, to contributions to our nation's industrial history with the Franklin Automobile Company and the Syracuse China company, and our stunning natural surroundings, it's important that we take the time to appreciate our community's heritage.
Yes, it's that time again: time for mosquito spraying and time to keep ourselves protected from mosquito bites. Our community is a great place to live, but we do need to be diligent about mosquito protection. We all know the basics, but as vice chair of the county legislature's Health Committee, one of my accountabilities is to keep you fully apprised of county efforts to minimize our exposure to mosquitoes and of current preventatives against mosquito bites.

Howie Hawkins is hoping to change the political landscape of New York state. "If you do public polling, the majority is very progressive on economic issues, but they never get what they want," Hawkins said. "A study just came out, the oligarchy study, looked at 1,799 federal issues. They went to the top 10 percent. Any time [the top 10 percent] wanted one thing and the 90 percent wanted the other, of course, they got their way on every issue there was conflict. This goes back to 1979. That tells you. They say, is this a democracy or a plutocracy or an oligarchy? And I think it is [an oligarchy] until we organize a party that can speak for the majority of the people. That's been the thing that I think we need to do, what we're trying to do." That's why Hawkins is running for governor, taking on the Democratic political establishment and Gov. Andrew Cuomo, as well as his Republican challenger, Westchester County Executive Rob Astorino.
In a world where everyone feels pressed for time, scheduling in a bit of volunteer work may seem impossible. In fact, according to the Corporation for National and Community Service New York was ranked last in the nation for the number of its residents who have volunteered. The reality, though, is that it really doesn't take much to give back to our communities through volunteer work. The positive impact we can make is even greater than we realize. Not to mention, it's a great way to meet new people and pick up a few new skills.
To the editor: We read Russ Tarby's front page article "Wood-fired wonderment!" in the Star-Review's July 9 to 15 edition with a great deal of, well, wonderment. Isn't the front page supposed to report news of interest to Cicero, Clay, Liverpool, North Syracuse, or Salina?
Here are some short reminders from Supervisor Damian Ulatowski to help you spruce up your property and enjoy a safe and happy summer.
Four locations in the town of Clay and one in the town of Salina will host the 2014 Salt City International Soccer Tournament this weekend.

"We have to support the Mission," Deb Forbey said, recalling the words her mother used years ago when cleaning out their closets. Forbey recently stopped by the Rescue Mission's Attended Donation Center (ADC) on Route 57 in Liverpool to donate various items before heading to work. She is one of many generous donors who help support the Rescue Mission's various programs by donating unwanted clothing, shoes and household goods.

For many students, school-assigned summer reading is a thing to dread, something boring and time-consuming that interrupts the carefree fun of summer. But the North Syracuse Central School District is trying to change that.
The town of Cicero will play host this week to the 2014 Major Division Little League State Championship. Games were set to start at 11 a.m. Monday and run through Saturday, July 26, at Cicero Central Park. Players ages 12 and under will compete for a chance at the New York State Little League Championship title. The tournament will include two games a day and will conclude with a championship game on Saturday (Sunday, if weather forces cancellations). The event also includes a picnic and a home run derby.
The U.S. Environmental Protection Agency has proposed a plan to clean up contaminated soil and sediment at the Lower Ley Creek area of the Onondaga Lake Superfund Site located in the town of Salina. Discharges from nearby industries and a landfill have contaminated the soil and sediment with polychlorinated biphenyls (PCBs) and other hazardous substances. PCBs are potentially cancer-causing chemicals that can build up in the tissue of fish and other wildlife and pose a threat to people who eat them. The EPA proposal calls for a combination of excavation, capping and disposal of contaminated soil and sediment.
Onondaga County Interim Commissioner of Health Michelle Mignano announced that the New York State Department of Health's laboratory has reported finding evidence of Eastern Equine Encephalitis (EEE) in a mosquito pool. The mosquito pool was collected on July 10 at our Taft Road trap site located at East Taft Road (near the Totman Road intersection). Due to this finding and the recent high mosquito count, aerial spraying of the Cicero Swamp and immediate surrounding areas will be done between the hours of 6 and 9 p.m. Tuesday, July 22, weather permitting. Residents in the spray areas will be notified through the media and through the emergency notification system.
According to the United States Flag Code approved by Congress in July 1976, "The flag should never be displayed with the union down, except as a signal of dire distress in instances of extreme danger to life or property." Well, there's nothing dangerous about eating home fries and hash browns at the American Diner, 214 Oswego St., so why is its Stars and Stripes hanging upside down?